Finneytown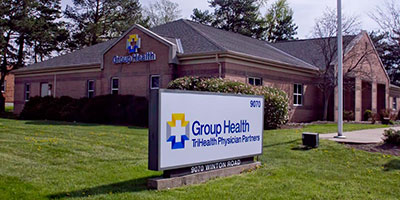 9070 Winton Road
Cincinnati, Ohio 45231
Phone: 513.246.7000
Fax: 513.728.4344
Appointments: 513.246.7000
After-hours: 513.246.7023
in comparison with the greater Cincinnati averages.
Hours
Monday, Tuesday, Wednesday: 8 a.m. – 7 p.m.
Thursday and Friday: 8 a.m. – 5 p.m.
Saturday: 8 a.m. – noon
Click here for a list of holiday closures.
This practice participates in the Comprehensive Primary Care Plus (CPC+) Initiative. Learn more here.
Flu Shot Clinic
Flu shot clinic is by appointment only. Please call 513-2467000 for our flu shot clinic appointment.
Directions
Located on the east side of Winton Road, at the corner of Compton Road and Winton Road. Next to the Fifth Third Bank.
Doctors
Bird, Stephen G. MD
Pediatrics
Spaedy, Lanie A. MD
Internal Medicine
Szczepanski, Karen MD
Pediatrics
Wade, Spencer DO
Internal Medicine