Anderson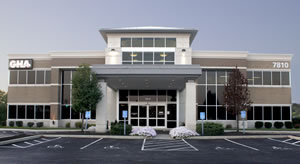 7810 Five Mile Road
Cincinnati, OH 45230
Phone: 513.246.7000
Fax: 513.246.2876
Appointments: 513.246.7000
After-hours: 513.246.7023
Pharmacy: 513.624.5535
Office Hours
Monday 7 a.m. - 8 p.m.
Tuesday 7 a.m. - 7 p.m.
Wednesday 7 a.m. - 6:30 p.m.
Thursday 7 a.m. - 7 p.m.
Friday 7 a.m. - 5 p.m.
Saturday 8 a.m. - noon
Pharmacy Hours
Monday - Friday 9 a.m. - 5:30 p.m.
Saturday 9 a.m. - 12:30 p.m.
Click here for a list of holiday closures.
This practice participates in the Comprehensive Primary Care Plus (CPC+) Initiative. Learn more here.
Directions
Located near the intersection of Beechmont and Five Mile Road, next to 5/3 Bank.
Doctors
Isaacs , Seth MD
Sinus , Ear, Nose & Throat
Kerlakian , George M. MD FACS
General Surgery , Weight Management
Long , Amy MD, FACOG
Obstetrics and Gynecology
Adkins, Kasie K. DO
Dermatology
Appel, Joseph MPT
Physical Therapy
Brannon, Gretchen PA-C
Orthopedic Surgery , Sports Medicine
Bruns, James R MD
Pain Management
Corbitt, Laura F. WHNP-C, MSN
Obstetrics and Gynecology
Croteau , Lynn M. MD
Pediatrics
DeLorenzo , Gregory J. MD
Rheumatology
Downing, Daniel MSN, RN, FNP-C
Internal Medicine
Fite, Leah AG-ACNP
Colorectal Surgery , General Surgery
Fuller, Brian J. MD
Family Medicine
Gibson, Jami ANP-BC
Internal Medicine
Goodwin, Greg MSPT
Physical Therapy
Handleton, Michael MD
Family Medicine
Hiltz , Robert E. MD
Rheumatology
Hums, Erin ANP-BC, MSN, CCRN
Internal Medicine
Johns, Daniel MD
Pain Management
Knipper , Tara D. MD
Obstetrics and Gynecology
Marathe, Umesh S. MD
Ear, Nose & Throat
McDonough, Nancy MD
Physical Medicine & Rehab
Molloy, Stephen PT, OCS
Physical Therapy
Mumma, Jonathan D. MD
Pediatrics
Palumbo, Alex MD
Internal Medicine
Prindle, Kelly MD
Family Medicine
Rechtin, Robert M. MD
Internal Medicine
Roof, Rodney W. DPM
Podiatric Surgery
Sanker, Stephen DO
Sports Medicine
Shumrick, Kevin MD FACS
Ear, Nose & Throat , Facial Plastic & Reconstructive Surgery
Stenger, Joseph W. PA
Internal Medicine
Stroud, Andrew MD
Internal Medicine
Thompson, David T. MD
Pediatrics
Van Benschoten Jr., Nicholas DO
Family Medicine
Warrick, Denise M MD, MEd
Pediatrics
Welshhans, Jamie MD
Ear, Nose & Throat
Wilcox, Jilonda MA
Audiology and Hearing Aids in Cincinnati