Weight Management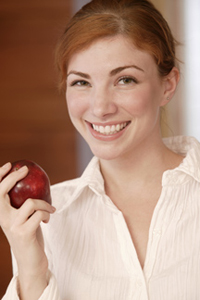 Group Health offers a comprehensive approach to weight loss and long-term success through TriHealth Weight Management. Both surgical and non-surgical programs are available.
The non-surgical Health and Nutrition Technology (HNT) program combines a high-quality, low-calorie meal replacement with a powerful lifestyle and health program. HNT results in rapid and safe weight loss of two to four pounds per week, depending on the patient's weight-loss needs.
The Good Samaritan team provides patients with the skills to help keep the weight off, through personal consultations, one-on-one education by nurses, and behavioral and medical monitoring.
Patients receive 20 weeks of educational/behavioral sessions, as they transition to grocery-store food and new exercise habits. They also are monitored medically as needed. Patients who are severely obese may be candidates for bariatric surgery. Bariatric surgery is performed on the stomach and/or intestines to help a person with extreme obesity lose weight.
Extreme, or morbid, obesity is typically defined as:
Weighing 50 to 100 percent more than ideal body weight
Being 100 pounds or more over ideal body weight, or
Having a Body Mass Index (BMI) of 40 or higher.
Bariatric surgery might also be an option for people with BMIs between 35 and 40 who have health problems such as Type 2 diabetes or heart disease.
Expertise in Weight Management
George M. Kerlakian MD FACS is the medical director for TriHealth Weight Management. He has performed more than 1,500 bariatric procedures. Under Dr. Kerlakian's direction, TriHealth Weight Management has earned accreditation as a Bariatric Surgery Center of Excellence by both the American Society for Bariatric Surgery and Anthem. There are fewer than 200 such centers in the United States.

Dr. Kerlakian has expertise in these areas:
Roux-en-Y Gastric Bypass. In this restrictive and malabsorptive procedure, stapling creates a small (15 to 20 cc) stomach pouch. The remainder of the stomach is not removed, but is completely stapled shut and divided from the stomach pouch, and the digestive tract is rerouted to limit calorie absorption.
Sleeve Gastrectomy. This restrictive procedure removes two-thirds of the stomach without rerouting the digestive tract, which creates a quicker sense of fullness and decreased appetite.
Laparoscopic adjustable gastric banding (LAP-BAND®). In this restrictive procedure, a silicone band is placed around the upper part of the stomach and filled with saline on the inner surface.
The Weight Management Center offers a team approach, including a physician, dietitian, exercise physiologist and behavioral health specialist. The team works with patients to create customized plans for permanent weight-loss success. Bariatric surgery at TriHealth Weight Management also includes a two-year, post-surgery program that monitors a patient's progress with frequent medical checkups. The program also helps with lifestyle changes to maximize results.
Seeing patients at 6 locations
Kerlakian , George M. MD FACS
Anderson , Clifton , Kenwood
Rupp, Paul Joseph MD
TriHealth Weight Management , West Chester , Western Ridge