Bariatric Surgery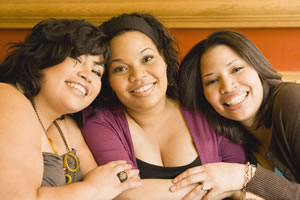 The bariatric surgery physicians at Group Health perform surgery on the stomach and/or intestines to help a person with extreme obesity lose weight.
Extreme, or morbid, obesity is typically defined as one or more of the following:
Weighing 50 to 100 percent more than ideal body weight
Being 100 pounds or more over ideal body weight
Having a Body Mass Index (BMI) of 40 or higher
Bariatric surgery also might be an option for people with BMIs between 35 and 40 who have health problems such as Type 2 diabetes or heart disease.
Expertise in Bariatric Surgery
Under Dr. George Kerlakian's direction, TriHealth Weight Management has earned accreditation as a Bariatric Surgery Center of Excellence by both the American Society for Bariatric Surgery and Anthem. There are fewer than 200 such centers in the United States. The Weight Management Center offers a team approach, including a physician, dietitian, exercise physiologist and behavioral health specialist. The team works with patients to create customized plans for permanent weight-loss success.
Bariatric surgery at TriHealth Weight Management also includes a two-year, post-surgery program that monitors a patient's progress with frequent medical checkups. The team also helps with lifestyle changes to maximize results. Dr. Kerlakian has expertise in:
Roux-en-Y gastric bypass
Sleeve gastrectomy
Laparoscopic adjustable gastric banding (LAP-BAND®).
Group Health providers in the news
Bariatric Surgery - George Kerlakian MD - July 28, 2009 - TriHealth Medical Minute: Weight Loss Surgery